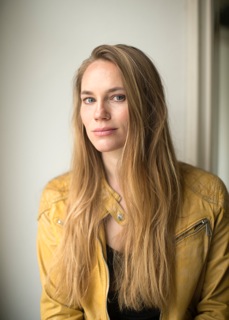 Anne-May de Lijser – director, choreographer & dancer
Anne-May de Lijser is a multi-artist: she works as a dancer, actor, choreographer, director, poet and embodied philosopher.
She studied at the Rotterdams Dance Academy, Acteerschool Amsterdam and AHK/Mimeschool and deepened her research by studying martial arts, breath work and energy work. She worked with over 15 dance and theatre companies including Elshout&Handeler, Transdisciplinary Theatre, Jakop Ahlbom, Marie Goeminne and The National Opera.
Since 2012 Anne-May specialises in English spoken Shakespeare theatre, working with directors and companies such as Tim Caroll, Federay Homes, The Factory Theatre and Shakespeare's Globe. She played roles such as Romeo, Puck, Titania, Caesar and Cleopatra.
Film work includes Hybris (11 international prizes), Sad Beauty, Public Works and Arezo.
She wrote new work for Cleopatra (Zep Theaterproducties) and two volumes of poetry.
As a choreographer/director she created over fifty different performances in nature, varying from poetic journeys to mass choreographies. At the moment she creates a new movement method and performance: The Melting Body.
Key elements within Anne-May's work are spirituality, nature, breath work and martial arts. She teaches Vyayam, an Indian Vedic martial art based on various breathing techniques.
Another key element in her work is improvisation. She is fascinated by the thin line between improvisation and direction, and plays with 'the fixed and the flowing', a concept inspired by director Tim Caroll. She developed several improvisation-games, such as 'The Architecture Game' and 'The Sensory Game'.
Anne-May is interested in something she calls 'embodied philosophy': to philosophise with your body, letting your body research existential questions. Being in an open, receptive physical, mental and energetic state is essential to her.
For Anne-May, art is a language, a being of its own. It lives in a different place then the rational mind. It is very important to her not to interfere with this pure language of art by trying to control it. The way she perceives it, she is only a vessel, a body for art to flow through. The only thing she has to do as an artist is to be fully present, allowing the art to unfold itself.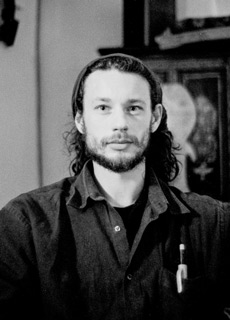 Eltjo de Graaf – co-creator & dancer
Eltjo Felix de Graaf is a movement artist based in Amsterdam. He started studying dance at the Dutch National Ballet School in Amsterdam but was looking for a more liberated form of dance, therefore he started at Artez Bachelor of Dance, where he graduated in 2019. He is involved in projects with Thomas Körtvélyessy/Real Dance Company in Rotterdam and started to work with Fernando Oliviera (ANT) in the BACHproject. Eltjo is also studying to become a Certified Teacher of Kinetic Awareness®, because he is interested in creating spaces where people can feel safe enough to live at ease in relationship with their surroundings.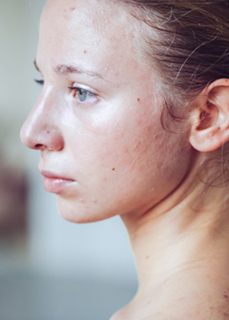 Federica Dalla Pozza – dancer
In 2019 Federica dived into the collaboration with the choreographer Elisa Zuppini and the exploration of the choreographic practice De. Sy. Re. It resulted in the creation of 3 different performances.
TRANSMATERIAL 0X2 a duet created to be performed outside the theatres that took places in big public spaces and events such as Horses in the void #2 | Subbacultcha @OT301; Vincent op Vrijdag |Van Gogh Museum; BODY DROP | ADE event @VLLA.
STRAXXE a site-specific performance created for The Picnic Pavillion in Venice during the Biennale.
HIMALAYA a solo created with the support of AFK, ICK Amsterdam and CCHeidelberg that premiered at the ICK Fest.
At the beginning of 2020, Federica participated as a performer in the audio-visual installation of the multidisciplinary artists Greta Desiree Facchinato and Raquel Sanchez Galvez: Fleshquake. Just before the pandemic Federica met Anne-May de Lijser and started the exploration of her movement research: The Melting Body. New people and new energies joined the process and the exploration continued and adapted to the necessity of the particular moment we are still living in. The Melting Body eventually was shared as a performance in different contexts and events at the festival Buitenkunst and at the Oase.
At the same time Federica developed her interest in videomaking and began the creation of her own work : VAIA